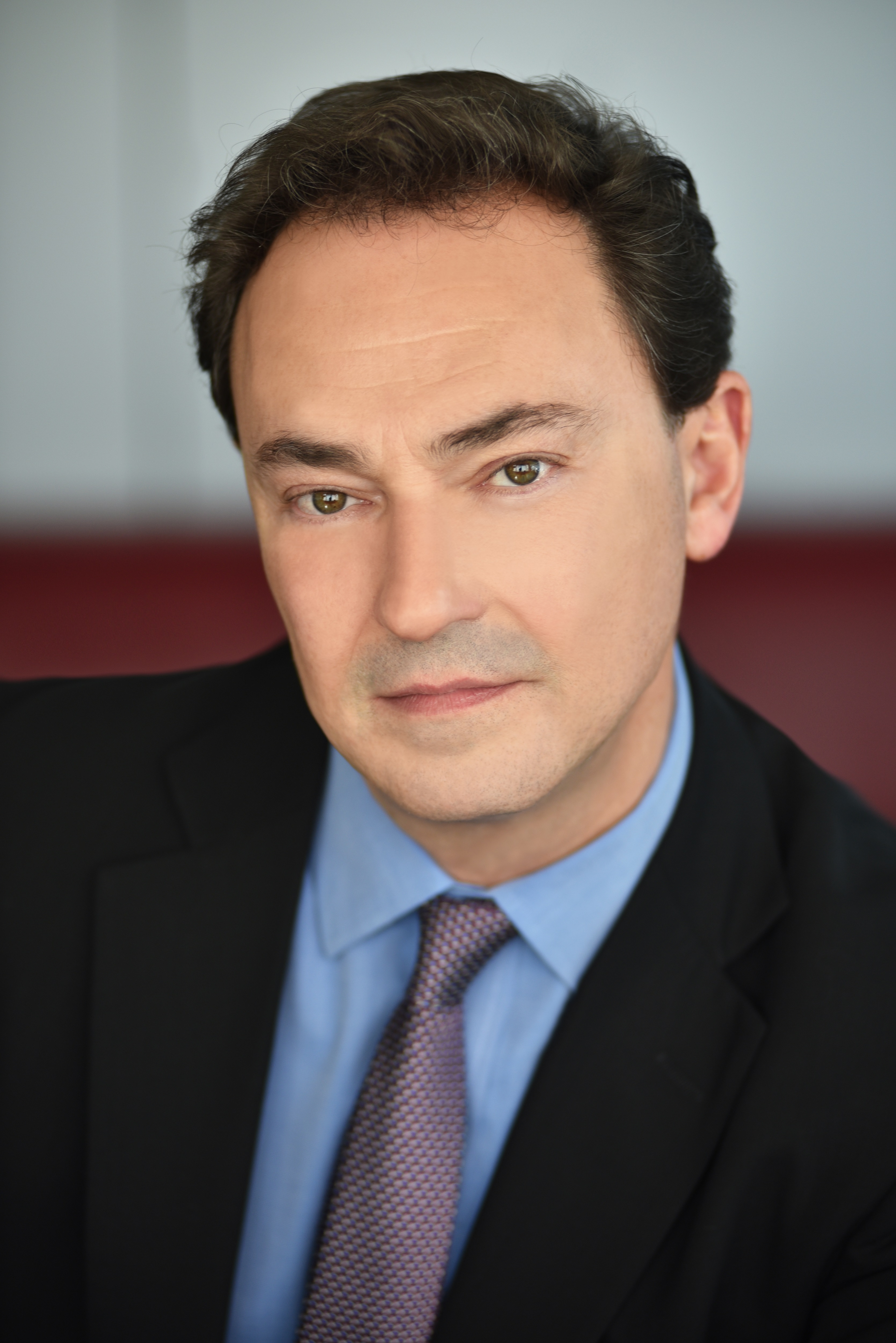 Dear Shareholders,
2016 was the 3rd consecutive year of growth in our financial performance, confirming LAMDA Development's leadership in the retail real estate sector. We managed to increase retail EBITDA by 12.7% to €33.8 million, which is the highest achieved in the Company's history.
Performance in 2016
Shopkeeper's turnover in our shopping centers, The Mall Athens and Golden Hall in Athens and Mediterranean Cosmos in Thessaloniki, increased further by a 2.9% in 2016 continuing a path of positive turnover growth since the second semester of 2013. It is also impressive that in 2016 there was a further increase in average spending per visitor in our malls by 2.1%. Our centers also continue to operate at full occupancy (99%) reflecting the satisfaction of existing tenants and the constant demand from potential tenants.
The unique and innovative propositions that we have established as part of the "consumer experience", provide a sound and stable base for the future in order to continue increasing our market share, develop opportunities for further EBITDA growth and as a result improvements in asset valuations.
Another positive development is the stabilization of our Shopping Centers' fair value following six years of continuous decline, mainly due to yield increases reflecting country risk. In 2016 fair value losses were reduced to €5.3 million from €18.5 million the previous year.
Total NAV reached €408,3 million at the end of the year (€5.22 per share), while the group cash position reached €117.5 million. Consolidated total debt stands at €403 million at an average interest rate cost of 4.7% and net loan to value ratio of 41.2%, reflecting a sound capital structure.
Significant Developments in 2016
During 2016 we continued our efforts in progressing with our growth strategy and investment plans, namely, the development of the remaining IBC building, evaluating new attractive investments mainly in retail real estate and, of course, the development of the Hellinikon project.
The permitting process for the development of the remaining IBC building is progressing positively and has reached the final stage of the process. It will include - amongst others - an Olympic Μuseum and a large family entertainment venue, anticipated to enhance the standards of family entertainment in Athens. The budget is expected to reach €25 million and it will create more than 500 new jobs.
As regards the development of the former airport, the Hellinikon project, on September 21st the Amended Sale and Purchase Agreement was ratified by the Greek Parliament, giving the green light for the permitting process to begin. Despite these positive developments, the permitting process has delayed but we are in communication with the State authorities in order to expedite necessary procedures.
Significant Developments in 2017 to date
In April 2017, in accordance with our strategy towards strengthening our position in the retail real estate sector, we established a new subsidiary, LAMDA MALLS S.A., in which we contributed the full participation in our subsidiaries that own Golden Hall and Mediterranean Cosmos Shopping Centers.
At the same time we created a strategic partnership with Värde Partners in LAMDA MALLS, initially with Värde acquiring 31.7% stake and also by committing significant amounts for new investments in Greece that can grow LAMDA MALLS to become a very large and important retail real estate investment company by international standards. This agreement is a milestone for our company as it marks new growth prospects, leads us to a new era of investments and strengthens our innovative vision.
Going Forward
Our company has a proven rich track record of investing in the Greek economy, even during the period of economic crisis and uncertainty, with tangible examples, such as the acquisition of the remaining 40% ownership of Mediterranean Cosmos in 2010 for €80 million, the acquisition in 2013 of the usufruct right of the IBC building (Golden Hall) for €81 million, the successful capital fundraising by means of €150 million share capital increase in July 2014 and of course, the winning bid for the development of the old airport - Hellinikon project signed in November 2014.
With regard to the Hellinikon project, despite the unfortunately long delays attributed to various state administration levels, we remain without doubt committed and ready to commence project development activities as soon as the conditions precedent are fulfilled by the Greek State as per the contract. The development of the old Athens airport area will be the largest urban development in Europe, with a total budget of €8 billion and will have an unprecedented positive impact on employment and tourism in Athens while generating a highly positive environmental impact given the 2 million sq.m. Metropolitan Park to be constructed.
In addition to maintaining our exceptional operating performance in our shopping centers, we have already and shall further be aggressively exploring through LAMDA MALLS various opportunities to maximize our leading position in the retail real estate investment sector in Greece.
An important pillar of our strategy as far as the retail real estate is concerned, is the consumer's shopping experience. Lamda Development is responding by investing in our shopper's engagement. Each visit is an opportunity to better serve our shoppers and provide a unique, elevated experience that builds loyalty and drives return visits.
With regard to our share price performance in the Athens Exchange in 2016 the stock price increased by 20% and significantly outperformed the ATHEX Composite Share Price Index which grew by 2%.
Dear Shareholders,
Despite the difficult economic conditions in Greece we have proven our resilience and persistence in taking up the challenges, opportunities and risks with a positive view for the future. We remain confident that, based on our long built knowhow and ever increasing market share, the recent impressive record bottom line results, our strong international partnerships and leading Company position in our sector, we shall continue to successfully manage our business and offer value growth prospects to our shareholders. Our main shareholder, Consolidated Lamda Holdings, continuous to provide its overwhelming support and, together with all shareholders support, we are confident that we shall continue to succeed in attaining our common goals.
Again, I would also like to take this opportunity to thank our employees for their hard work, exceptional performance, commitment and enthusiastic support in sharing this common vision.
On behalf of the management and company employees, I want to thank you for the trust you have placed in us.
Odisseas Athanasiou,
Chief Executive Officer