Financial
Performance
Introduction
01
2019 was a record-high year for Lamda Development, in terms of net profitability and assets. The Group's consolidated EBITDA, excluding the expenditures related to Hellinikon, reached €50.5 mln, recording a 7.9% increase, while considering the fair value of the properties included in the company's investments portfolio, the overall EBITDA reached €115.9 mln. The Net Consolidated Profits reached €49.9 mln in 2019, over €42.3 mln in 2018. Offices buildings contributed approximately €0.2 mln to the Group's operating profitability.
Numerical figures
1

%

increase y.o.y.

EBITDA
(of commercial
properties) in 2019 –
€64.3 mln
1

%

increase y.o.y.

EBITDA (overall consolidated
operating results excluding
Hellinikon-related expenses) –
€50.5 mln
1

%

increase y.o.y.

On a like-for-like
comparison in terms of
IFRS 16 adaptation
Retail EBITDA
1

%

increase y.o.y.

Total shopkeepers
turnover
0.
1

%

increase y.o.y.

Total number of visitors
increased
€
1
mln
2019 operating profits
€
1
mln
2018 operating profits
€
1
mln
2019 pre-tax profits
€
1
mln
2018 pre-tax profits
In December 2019, Lamda Development finalized the highest non-banking share capital increase of the decade in Greece, amounting to €650 mln, with the participation of a high number of investors. Apart from the main shareholders of the company, the participation of the European Bank of Reconstruction and Development (EBRD), which acquired 1.8% of the Company, is also considered a significant development. Furthermore, the participation of key-market investors, such as Aegean Airlines, confirms the support of the business community to Hellinikon project.
Net Asset Value (NAV) in mln €
The Company's Net Asset Value reached €1,115 mln (€6.54 per share) while the corresponding amount for FY 2018 reaches €438 mln
(€5.64 per share)
2015
2016
2017
2018
2019
NAV

0

0

0

0

0

,

0

NAV per share

0

0

0

0

0

% change
–

0

%
–

0

%
–

0

%

0

%

0

%
The company's stock in 2019
The company's stock price in 2019 was increased by 53.4% mainly due to the successful Share Capital Increase, amidst a period when the ATHEX General Index recorded a lower increasing rate of approximately 49.5%. The stock's variance was close to 39.3%
INVESTMENT
PORTFOLIO
Introduction
02
In 2019 Lamda Development's assets continued recording impressive performance. The average occupancy rate of shopping centers scored a constant 100%, while interest expressed by new tenants is currently growing. The overall turnover of shops and the total number of visitors at shopping centers were increased by 2.5% and 0.2% respectively. Specifically, The Mall Athens achieved revenues of €243 mln and an EBITDA of €28.8 mln, Mediterranean Cosmos recorded revenues of €191 mln and an EBITDA of €18.6 mln while Golden Hall's revenues amounted to €160.5 mln accompanied by an EBITDA of €16.9 mln. Moreover, the Net Loan-to-Value ratio reached 37.1%.
The average occupancy rate of malls scored a constant 100%, while interest expressed by new tenants is currently growing.
Total Turnover of shopping centers
In mln €
Change of
The Mall
Athens
Change of
Mediterranean
Cosmos
Customer Visits
All Shopping
centers
Golden
Hall
The Mall
Athens
Mediterranean
Cosmos
H1 2019
–

0

%
–

0

%

0.2

%
–

0

%
H2 2019

0

%

0

%

0

%

0

%
FY 2019

0.2

%
–

0.5

%

1

%
–

1

.0%
* % change of the overall number of customer visits respectively compared to 2018.
Shopkeepers' turnover
All Shopping
centers
Golden
Hall
The Mall
Athens
Mediterranean
Cosmos
H1 2019

1

%

1

%

1

.0%

0.7

%
H2 2019

1

%

1

%

1

%

1

.0%
FY 2019

1

%

1

%

1

%

1

%
* % change of the overall number of customer visits respectively compared to 2018.
The Mall Athens
The Mall Athens is the first large-scale commercial center and the largest shopping and leisure center developed in Greece. Its total investment value reaches €320 mln, included among the highest private investments made in Greek real estate. Since its opening in November 2005, The Mall Athens has become a preferred retail and leisure destination for the residents and the visitors of the wider city of Athens. The Mall Athens has approximately 200 retail and entertainment units, spread over five levels, and 58,500 m² of GLA, as well as 90,000 m² of underground GLA including 2,000 underground parking spaces. Its variety of commercial chains, recreational options and distinctive Greek and international brands, have introduced a new era in shopping, dining and entertainment and have made it the ultimate entertainment spot for the Greek family. Strategically located in Maroussi suburb, next to critical road and public transport junctions, The Mall Athens is also known for the 2,500 new jobs it created, and its contribution to the development of the nearby degraded areas.
€
1
mln
of total shopkeeper's
turnover
1
stores
1

,

0

m²

GLA
1

,000

underground parking spaces
Golden Hall
The world famous shopping center Golden Hall, (52,500 m² of GLA) is located on Kifissias avenue next to the Athens Olympic Stadium. Known for its top-class architecture, the Center was recognized at a pan –European level at the European Shopping Center Awards (ICSC), winning the first prize in its category. Golden Hall is designed to redefine shopping by making each visit a pleasurable and stimulating experience. The most famous Greek brand names and the most renowned international ones – many of which are introduced for the first time to the Greek market through Golden Hall – have made the shopping center the new point of reference for quality shopping in Greece, offering a new dynamic to the commercial map of Athens. Since December 2019, Golden Hall has been extended with additional rental units and 200 new parking spaces, aiming to create a memorable, more complete experience for its visitors. These include Xplore, the largest fantasy, entertainment & education venue for the entire family, which is expected to significantly upgrade family entertainment standards in Athens, a gym, department stores, restaurants and cafes and an Aquarium. Additionally, 2020 will mark the inauguration of the "Olympic Museum of Athens". The Museum will revive the history of the Olympic Games through time, starting from the cradle of the Games in ancient Greece to modern events, featuring rare exhibits and rich interactive audiovisual material.
€
1
mln
of total shopkeeper's
turnover
1
stores
1

,

0

m²

GLA
1

,

1

parking spaces
Mediterranean Cosmos
Mediterranean Cosmos (46,000 m² of GLA), is the biggest shopping center in Northern Greece. The center is known for its high number of shops, diverse dining & leisure venues and its wide range of activities for families. It is built and operates under a ground lease from the Ecumenical Patriarchate. The Center provides easy access from the city center and surrounding areas; it is also easily accessible for tourists since it is five minutes away from the international airport and major highways.
€
1
mln
of total shopkeeper's
turnover
1
stores
0

,000m²

GLA
1

,000

parking spaces
Flisvos Marina
Boasting a long history in the industry dating back 18 years, coupled with a 20% domestic market share, Flisvos Marina is the highest-ranking Greek tourist port in terms of turnove and enjoys a prime reputation as the ultimate destination for international mega yachts. The marina features 303 berths, 50% of which accommodate boats and luxury yachts exceeding 35 m. in length, perfectly catering to the needs of all mega yachts from Greece and around the world. The port and land infrastructure (90,228 m² in total), as well as the commercial part of the marina have contributed to the creation of a world class facility attracting upscale tourism. From the moment the management and development of Flisvos Marina was undertaken by Lamda, Flisvos Marina in 2002, Flisvos evolved into a leading and multi-award winning marina in the South-eastern Mediterranean, positively overturning the status quo, and setting enviable standards in light of Greek and Europe-wide competition, while also significantly contributing to the upgrade of the wider area. Recently, LAMDA DEVELOPMENT S.A announced that acquired from the company under the name "D- Marinas B.V." of DOGUS Group, the remaining 50% of the shares issued by LAMDA DOGUS INVESTMENTS S.A. and became its sole shareholder, wholly controlling LAMDA Flisvos Marina S.A.
Flisvos Marina continued its growth in 2019, with revenue from port and property management for the year amounting to 13.8 million, marking an increase of 5% compared to 2018. Since 2017, Flisvos Marina invested on new environmental protection, energy saving and waste management projects, as well as on personnel training. Tenant occupancy in the Flisvos Marina commercial areas for 2019 was 97%, with visits remaining particularly high, with an average 27,000 visitors recorded during the weekends. It is worth noting that over 1,100 people are employed within the marina facilities, specifically working in the yachts, the offices, the commercial and entertainment shops, and as part of the marina's administration. Flisvos Marina's commitment to continuous development, focusing on high quality of services, safety and environmental awareness was recognized with the "5 Gold Anchors Platinum" distinction; the highest accreditation of the Global Gold Anchor Scheme. Flisvos Marina is the second mega-yacht marina in Europe to receive the Platinum accreditation. Flisvos was also accredited with the "EFQM Committed to Excellence – 4 star" by the European Foundation for Quality Management (EFQM). It has been awarded with a Blue Flag since 2007 and certified with ISO9001 and ISO14001 by Lloyd's Register Group since 2008, rendering it Greece's first marina to hold both certifications. Last but not least, in 2019 Flisvos Marina has published its first Sustainability Report according to the GRI standard. In early-2020 Lamda Development acquired shares of Lamda Dogus Investments S.A., for €12.4 mln, and now the company controls a 77.23% stake at Lamda Flisvos Marina S.E., which is the operator of Flisvos Marina.
1
luxurious
berths
1

%

of tenants
occupancy rate
1

,

0

m²

facilities
1

,000visitors

in average during
the weekends
The Hellinikon
Project
Introduction
03
Hellinikon Project constitutes the largest greenfield urban infrastructure development investment in Europe, specifically planned to trigger significant new investments in tourism, culture, entrepreneurship, innovation and the environment, which are expected to result to a positive impact, not only for the region of Attica, but for the whole country. Hellinikon constitute a one-of-a-kind urban development project, combining the natural beauty of the area and the unique characteristics of the state-of-the art buildings. The project's sustainable design, will provide for world-class services and infrastructures, while it will upgrade the citizens' quality of life. As part of its planning for this project, back in December 2019, Lamda Development, successfully concluded the highest non-banking share capital increase of the decade in Greece, amounting to €650 mln.
General Information
The 6,200,000 m² plot is directly connected with nearby municipalities, creating that way a unique urban continuity. The project's master plan is based on current infrastructure of the area providing easy and convenient mass-transportation access for its visitors.
1

,

0

,000m²

of total land area
The Metropolitan Park
The development of Hellinikon-Agios Kosmas 2,000,000 m² Metropolitan Park will be characterized by its environment-friendly design, based on fundamental sustainability principles. The enhancement of the coastal front and the opening of the city's connection towards the sea, constitute a key environmental and social objective of Hellinikon's Master Plan.
1

,000,000m²

Metropolitan Park
1

,000m²

of open green spaces
Less than
1

%

of coefficient coverage
1
km
of path network for
pedestrian and cyclists
Approximately 1km
of newly developed free
access beach
Positive impact on the economy
Hellinikon is the largest urban development project in Greece's history. It is a multi-dimensional project which expands over many sectors of the economy, and it is expected to accelerate the country's economic development , both on a macroeconomic and microeconomic basis.
€
1
bln
total investment
1

%

contribution
to GDP
1

,

0

00

new jobs during
construction
1

,

0

00

new jobs during
operation
€
1
bln
in tax revenues
1
mln
visitors to
be attracted
€
1
bln
of estimated budget for
infrastructure project
Smart City
Hellinikon is a project that has been developed and designed incorporating
smart city concepts and cutting-edge technologies
Smart Metropolitan Park
Central operational efficiency; irrigation automation & smart water management; smart street lighting; safe park; sustainable transport options (ebus/ebikes); traffic management; lower energy demand
Smart Digital Infrastructure
Helps monitor different parameters of the city; analyze the collected data; support adoption of technology; Wi-Fi connected city; promote an innovative and entrepreneurial culture
Smart Buildings
Improve comfort of users; optimize usage of utilities
Smart Mobility
Optimize traffic conditions; customized traffic solutions; reduce environmental footprint; intelligent transport system and traffic management; develop more pedestrian and bicycle-friendly routes
Smart Energy
Optimize energy distribution and usage; enable community-based energy monitoring
Smart Water management
Less water consumption; Reduce cost and leakage; increase reliability and transparency of water distribution
Waste Management
Improve efficiency of waste collection, pickup, separation, reuse and recycle
Human Capital
Introduction
04
Lamda Development recognizes that business success depends on its people and to this end, the company aims at the creation of an excellent work environment that fosters employees' professional development, implementing strategies to attract, develop and retain human capital and offering equal opportunities to everyone. The company supports its people so that they accomplish their goals through continuous learning and development which is achieved through the implementation of evaluation and development systems. The company implements training programs, tailored to the needs of the employees in order to cover their specific training needs, to facilitate their professional development and to ensure their effective response to the company's ambitious goals. Lamda Development is committed to the education, the improvement of corporate internal communication and the reinforcement of the corporate culture aiming at the professional fulfilment and development of its employees.
1
employees*
*Total number of employees of Lamda Group
Male-Female
employees
proportion
1

%
1

%
Distribution
of employees
based on their
education profile
1

%

SECONDARY EDUCATION
1

%

HIGHER EDUCATION
1

%

POST- GARDUATE STUDIES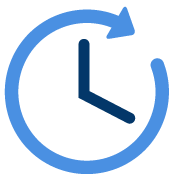 1

,

0

hrs
of training sessions (an average
of 19 hrs per employee)
Financial and social
benefits of the employees
The company offers a number of financial
and social benefits to its employees
Stock option plans for its senior executives
Performance-based bonus
Health insurance and pension plan
Interest-free loans to the personnel in case of urgent needs
Blood Bank for the company's employees and their relatives
Christmas presents for employees' children
Rewards to excellent pupils/students
Extra maternity leave days
Extra educational leave days for master's degree studies
Christmas and Easter gifts for employees
Monthly restaurant vouchers.
Occupational health and safety provision
Sustainable
Operation
Environmental Responsibility
06
Lamda Development has set environmental responsibility as a main component in its business and commercial operations, bearing always in mind to make fair use of all resources. With a well-planned layout, modern architectural design and model ancillary services, our shopping and leisure centers are aimed to ensure they are run in an environmentally-friendly way, in the context of sustainable development and responsible business conduct. In detail, our centers feature Building Management Systems that ensure monitoring of energy consumption, proper time-scheduled lighting and air-conditioning, improving thus energy consumption and achieving maximum energy efficiency. Moreover, state-of-the-art practices and procedures on waste management are being implemented emphasizing on recycling (separation of five flows – material classes – recycling).

Energy Consumption 2019
1

,

0

,000KWh
The Mall Athens
(shopkeepers included)
1

,

0

,

0

KWh
Golden Hall
(shopkeepers included)
1

,

0

,

0

KWh
Mediterranean cosmos
(shopkeepers excluded)*
1

,

0

KWh
(Vessels' consumption excluded)


Flisvos Marina
*Heating & air-conditioning is provided to shopkeepers. Each store has an individual contract for energy supply

Natural Gas Consumption 2019
1

,

0

m³
The Mall Athens
1

,

0

,000m³
Golden Hall
1

,

0

,

0

m³
Mediterranean cosmos (shopkeepers excluded)*
*Restaurants are excluded

Water Consumption 2019
1

,

0

m³
The Mall Athens
1

,

0

m³
Golden Hall
1

,

0

m³
Mediterranean cosmos (shopkeepers included)
1

,0

0

m³
(Vessels' & tenants consumption is excluded)


Flisvos Marina

Waste Consumption 2019
Lamda Development's commercial centers implement state-of-the-art practices and procedures on waste management emphasizing on recycling (separation of five flows – material classes – recycling). Equally, all used oils and fats, coming from health-regulated establishments, are collected by authorized third parties and so we avoid them being disposed of through local sewerage system. In such establishments, strict standards apply with respect to installing filter arrays in A/C systems, in order to keep air contamination at a minimum.
Recycling 2019
1

,

0

Kg
The Mall Athens
1

,

0

Kg
Golden Hall
(shopkeepers included)
1

,

0

Kg
Mediterranean Cosmos
1

,

0

Kg
Flisvos Marina
1

,

0

,

0

kg
of recycled waste
1

,

0

,

0

Kg

The Mall Athens
1

,

0

Kg

Golden Hall
1

,

0

,0

0

Kg

Mediterranean Cosmos
1

,000Kg
1

,000Kg
For Lamda Development, an organization's starting point for doing business should be its contribution to society and the country's economic growth. Lamda abides by its ethical commitments with regard to transparency, quality of service, defending human rights, environmental protection and safeguarding cultural heritage, which represent our main principles in terms of Corporate Social Responsibility (CSR). Corporate business activities and the operation of three shopping centers (The Mall Athens, Golden Hall, Mediterranean Cosmos) have created 7,000 jobs and host 547 shops generating an annual turnover of €700 mln. At the same time, numerous notable synergies are deployed between the Golden Hall, The Mall Athens, Mediterranean Cosmos and the Flisvos Marina with Non-Governmental Organizations (NGOs) and other entities. This way all partners may be hosted in public spaces of our company-owned shopping centers in order to communicate their work to an audience of 25,000,0000 visitors annually.

Floga: Lamda's employees donated hand-made gifts in order to be sold during a special Easter Bazaar.

ELEPAP: Employees' visited ELEPAP's facilities and joined the children in their drawing activities.

Special High School for Deaf and Hard of Hearing of Thessaloniki:
Two groups of employees visited the school and joined the children in art activities.

Make a Wish Greece: The employees participated in "Bake a Wish" program. They prepared cookies which were later on sold for charity reasons. The amount raised was donated to grant a wish to a child suffering by a serious disease.

Save a Greek Stray: Lamda's employees visited the organization's shelter located in Oropos. The employees' children attended a special educational program.

Alma Zois: The company's employees participated in the 11th Greece Race for the Cure.

The HOME Project: A group of employees visited the shelter for unaccompanied minors and were informed over the organization's initiatives and donated material for the renovation of the shelter's facilities.

Amimoni: Lamda's employees made Christmas gifts and cards which were donated to the NGO in order to be sold to the upcoming bazaar. Furthermore, the organization's kiosks were hosted in Lamda's malls, The Mall Athens and Golden Hall.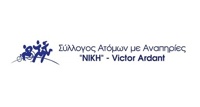 "Niki"-Victor Artant: The company's employees received the organization's children and offered them Christmas gifts.
The adoption of best practices constitutes a vital part of Lamda Development's business planning. The company's main objective is to create value for its shareholders, enhance employment, and further develop services of high added value for its customers.
Zero incidents of privacy and personal data breach have
been reported
Zero incident of non-compliance in connection with rules related to health & safety of visitors
ReTech Innovation Challenge to support innovation